COVID-19 HHRC Update: Cheat Sheet
March 20, 2020
by Jen Fanning, Executive Director, Grand County Rural Health Network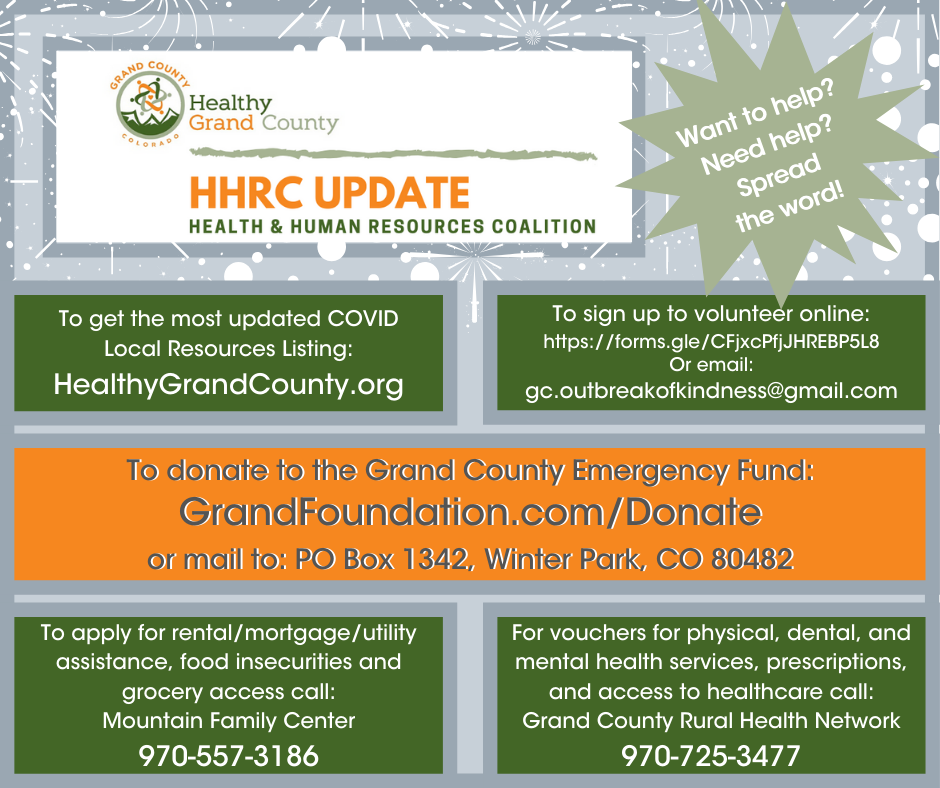 Important info for all who reside in Grand County:
Here's a COVID "cheat sheet" on where to get the updated COVID local resources listing and how to volunteer, donate or apply for assistance!
Please share this with your Facebook friends, your clients, your neighbors, and those who aren't on social media.

Contact [email protected] for zip file of graphics to use for your Facebook and Enewsletter to share on your channels.