COVID-19 HHRC Update: Current Statistics
May 20, 2020 8:00 pm
Information shared from Grand Country Public Health https://www.co.grand.co.us/COVID19
COVID-19 Update
*Because clinical diagnoses can be made based on symptoms and evident exposure without performing a test, the number of positive cases reported may increase without an equivalent increase in tests performed. 
+Deaths due to COVID-19.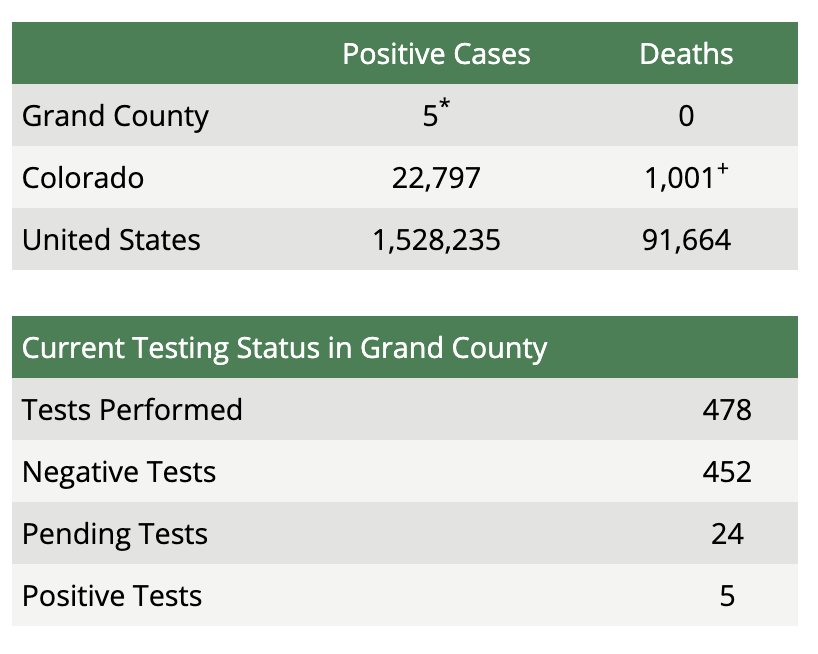 Thank you for your support and understanding through these difficult times. Together, #WeAreGrand and together we will get through this.