COVID-19 HHRC Update: COVID-19 Update, Second Homeowners, Short-term Rentals, and Timeline from Governor Polis
May 15, 2020 6:00 pm
Information shared from Grand Country Public Health https://www.co.grand.co.us/COVID19
COVID-19 Update
Because clinical diagnoses can be made based on symptoms and evident exposure without performing a test, the number of positive cases reported may increase without an equivalent increase in tests performed.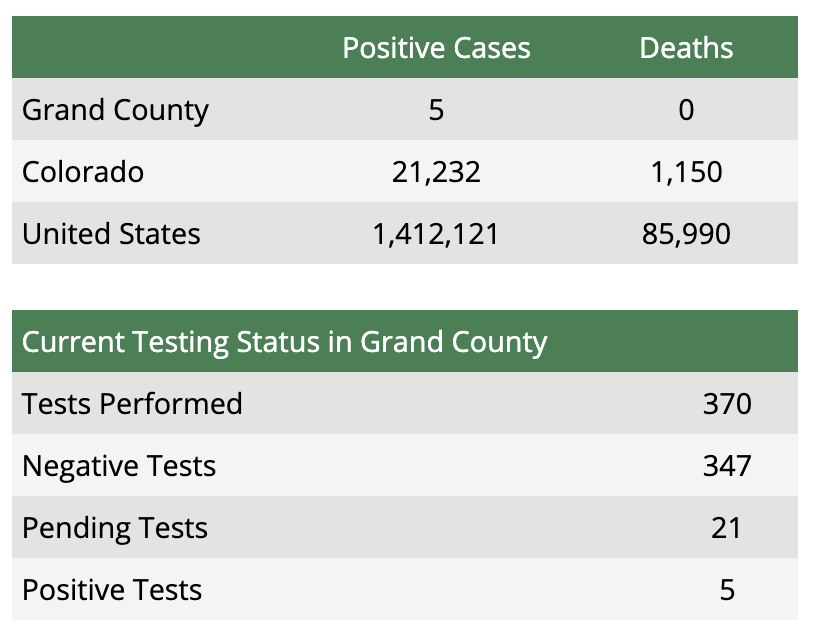 Second Homeowners
While messaging for second homeowners has been to please limit travel to and from the county except for necessary activities, we never instituted policy to keep anyone out of the county. Our request for second homeowners to stay at their primary residences was based on Governor Polis' Statewide Stay-At-Home Order and was rooted in the desire to reduce disease transmission and keep everyone safe. The Governor's Stay-at-Home Order expired on April 26 and evolved into a Safer at Home Order on April 27. The Safer at Home Order states "all individuals currently living within the State of Colorado are encouraged to stay at home and avoid unnecessary interactions whenever possible. Travel for recreational purposes should be limited to your own community like your county of residence or traveling no more than about 10 miles." Thus, we are still discouraging second homeowners from coming to Grand County except for necessary activities, but we cannot stop you from coming here. If you choose to come to Grand County (and it does not violate any active orders where you currently reside), we ask you to please limit your interactions with others, continue social distancing measures, wear a facial covering in public, and perform best hygiene practices.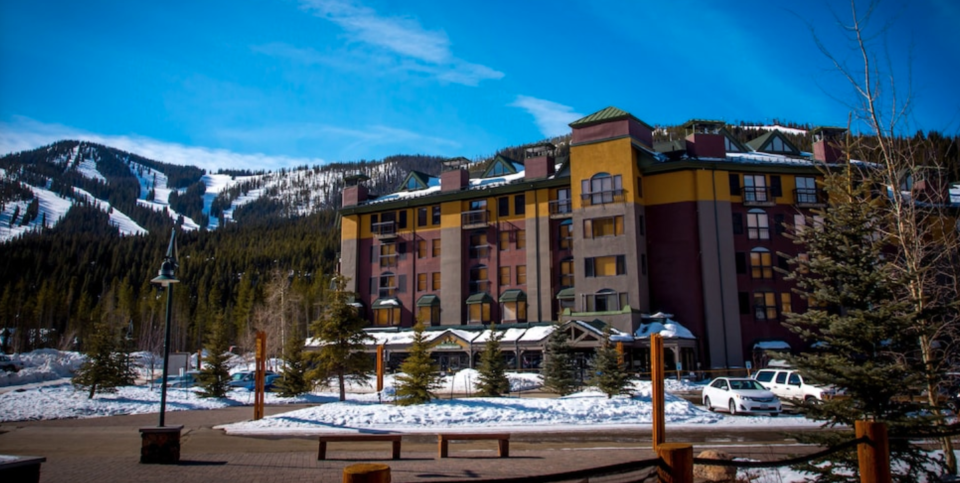 Short-Term Rentals
While Grand County's short-term lodging (STRs) order expires on May 22, the State's Safer At Home Order does not expire until May 26. The State of Colorado order restricts any private vacation-style rentals like Airbnb and VRBO, but "hotel and other places of accommodation" are listed as "critical infrastructure". Under the Safer At Home Order, people are urged to stay home when not performing necessary activities. If they are recreating, the Governor says people should do it within 10 miles of their primary residence. Hotels and motels can be open during this time to provide housing for essential travels and workers. If the state order expires on May 26 (and is not extended), then leisure travel would be allowed starting on May 27.
Please note that the county has applied for variance from the state order that could allow STRs starting on May 22. The variance application has been sent to the state and we are waiting for a response. We do not know when or if we will be approved for the variance. Thus, it should be assumed (at this point) that STRs cannot operate until at least May 27.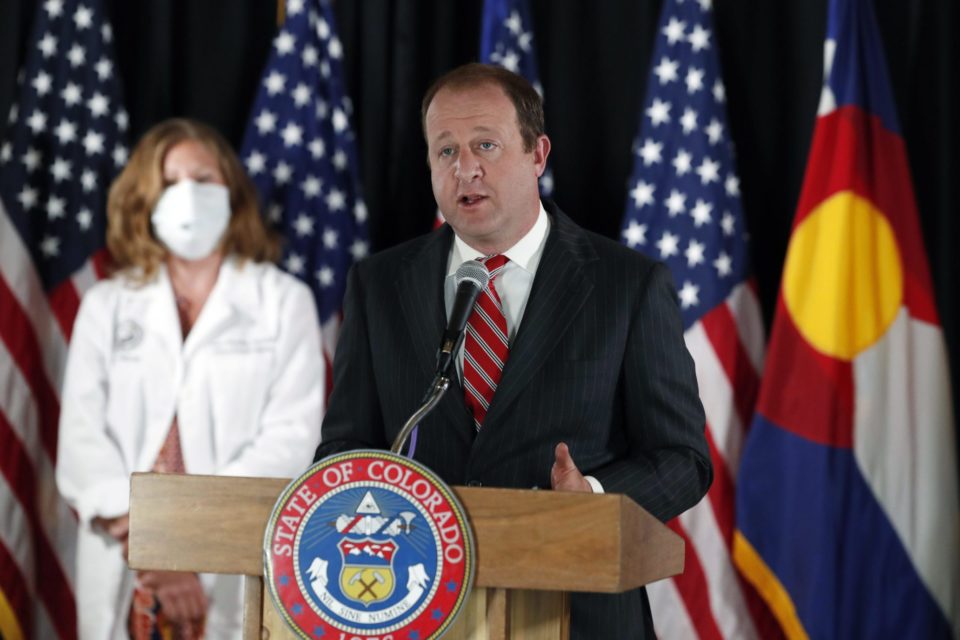 Timeline from Governor Polis
The Governor provided updates for when decisions would be possibly made around whether or not Colorado can begin to reopen other industries or loosen restrictions. These dates do not reflect when an industry may or may not open, only when the state will have more data to inform a decision around when they may be able to open and at what level.
May 25 – the state will decide if restaurants can begin reopening and at what level.
May 25 – the state will decide if summer residential and day camps can open in June, and if so, under what conditions.
After June 1 – the state will decide if the Safer at Home order can be further modified to phase in other things like summer activities and public spaces like libraries. The Governor will make these decisions on a rolling basis, based on the latest data and evidence.
Thank you for your support and understanding through these difficult times.
Together, #WeAreGrand and together we will get through this.