COVID-19 HHRC Update: Grand County Advocates, Tourism Message from the State, and Popular Q&As
April 29, 2020 8:00 pm
Information shared from Grand Country Public Health https://www.co.grand.co.us/COVID19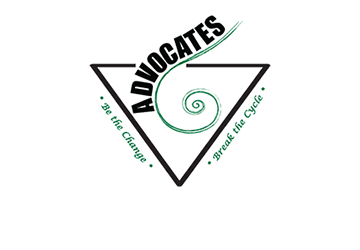 Grand County Advocates
Grand County Advocates is a local organization working to end domestic violence and sexual assault in Grand County and to provide a safe place to grow violence-free. The agency serves victims of all racial, social, ethnic, religious, sexual orientations, and gender expressions among all economic groups, ages, and lifestyles.

Some of the comprehensive services Grand County Advocates provides on a day-to-day basis include:
►24-hour Confidential Crisis Line
►Emergency Safe housing
►Safe housing at Sprout House
►Safety Planning, Support Services
►On and Off Scene Crisis Intervention
►Courtroom Advocacy
►Assistance With Restraining Orders
►Medical Advocacy
►Counseling Referrals and Assistance
►Relocation Assistance
►Referrals and Information
►Community Outreach and Education
►Support Group
►Address Confidentiality Assistance.
If you need to reach out for help, please do not hesitate to call Grand County Advocates' 24-hour Helpline at 970-725-3412.
Tourism Message from the State
Colorado is in the Safer at Home phase of its COVID-19 response that allows for a limited re-opening of businesses that adhere to strict social distancing and safety guidelines. Bars, restaurants (dining in) and nightclubs are among those that have NOT re-opened. There is no definitive way to predict when they will re-open or how this will affect summer travel plans. We recommend keeping your plans fluid, researching county restrictions before you travel, and becoming familiar with reservation cancellation policies.

Colorado has seen success in flattening the curve, but everyone's continued daily preventative actions are critical in reducing the spread of the virus and ensuring safety for everyone.
Popular Q&As
Is it OK to go outside and exercise or play?
The Safer-at-Home Order states "all individuals currently living within the State of Colorado are encouraged to stay at home and avoid unnecessary interactions whenever possible.  It is physically and mentally healthy to be outdoors. Should you decide to recreate, you should stay close to home and choose times and places where you can maintain 6 feet of physical distance between yourself and others. Travel for recreational purposes should be limited to your own community like your county of residence or traveling no more than about 10 miles."  
Playgrounds, playground equipment, and gymnasiums remain closed. Gymnasiums include fitness, dance, exercise or group classes, exercise studios and centers, recreation centers, bowling alleys, pools, and other indoor athletic facilities.
Personal training and classes in any setting limited to 4 or fewer individuals complying with Social Distancing Requirements and does not utilize any shared equipment are allowed.
Team sports and mass recreation are not allowed under the current Safer at Home Order.

Can Coloradans hold public or private gatherings?
While the Safer-at-Home phase is in effect, gatherings in both public and private spaces of more than 10 people are prohibited. We advise continuing to only socialize with members of your household. Any gatherings of 10 or fewer people outside your household should adhere to all Social Distancing requirements.